Jaymi Naciri helps us open up the imagination with some clever ways to give a small bathroom some pop.
Small bathroom? It doesn't have to be short on style. And it doesn't have to feel like a cave either. Many of the same tips for creating a standout space will also help to make it feel bigger.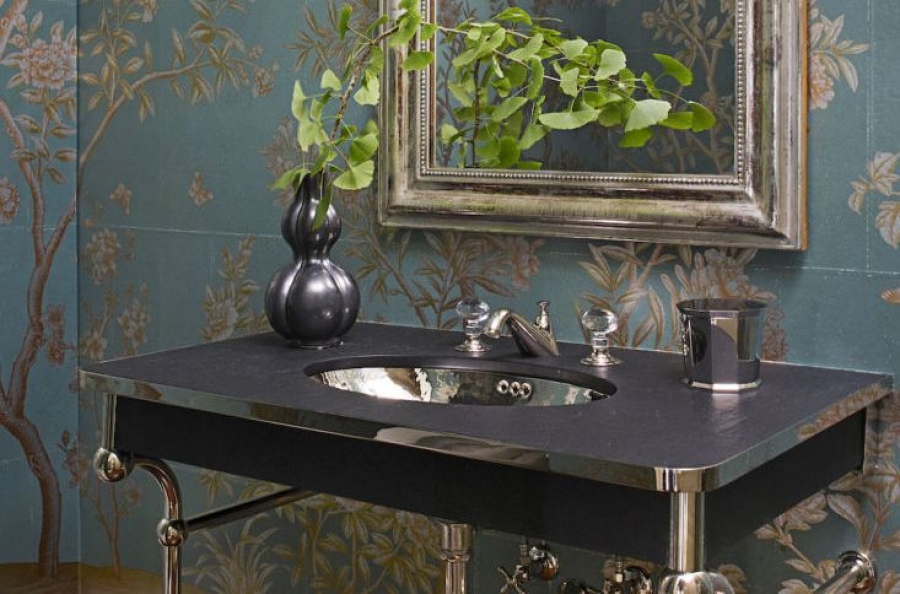 Cover those walls
The old-school wallcovering is back in a big way, and you don't need a big space to make it work. In fact, the right print and some complementary details can make a small bathroom the most impactful room in the home.
Consider the vanity
The floating vanity trend looks great in any type of space, but it was tailor-made for a small bathroom. Because it doesn't extend all the way to the floor, there is an airiness you wouldn't get with a traditional vanity. You can find versions with built-in storage, because who doesn't need a place to put a hair dryer?
Click here for full article