Jaymi Naciri gives us great roofing strategy.
Fall is a popular time to repair or replace a roof because the summer rush is typically over. But selecting the right roofing company can be more challenging than you might think, and with an expense this large and a project this important, making the right choice is critical.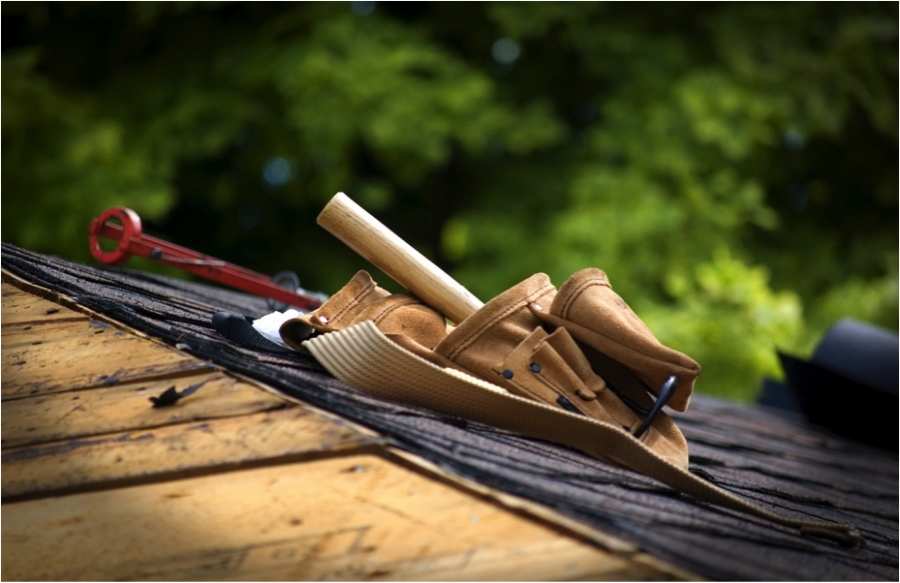 "Installing a new roof is one of the most important, and expensive, home improvement projects you'll run into as a homeowner," said HomeAdvisor. "Considering this, and since your roof is the first line of defense for your home against the elements, it's important that you hire the best roofing company possible. Roofing contractors are a dime a dozen, so it's important to follow a few basic rules when finding, choosing, and hiring a roofing contractor."
These tips will help you make the best decision.
Don't go with the first offer you get
"You should talk to several roofing companies so you can gauge an honest and reasonable price range. You probably don't want to make your final hiring decision on a couple hundred dollars for a project that costs several thousand dollars, but you should be wary of any remarkably low or excessively high bids," said HomeAdvisor. "Of course, this will also help give you plenty of opportunity to build rapport and trust and to adhere to the other rules for hiring a roof contractor."
Don't go with the lowballer
Yeah, that low bid sounds too good to be true, right? It probably is. "The cheapest bid probably isn't your best bet," said Bob Vila. "Of course, the estimates issued are a factor to consider. But more important is your level of confidence in a given roofer's ability to do an outstanding job. If you're impressed by a company that isn't the cheapest, ask yourself, 'How much is peace of mind worth to me?' For many homeowners, it's worth quite a lot."
Check their credentials
You'll want to see a roofer's BBB rating, read any online reviews, and also ask how long they have been in business. Longevity is important! "If a roofing company has been around for a while, it is a good sign they will provide quality service," said Mr. Roof. "That kind of commitment shows the company is dedicated to their work and respects the people for whom they work. Substandard contractors have a hard time keeping the business going for a long time."
Click here for entire article